By Joshua Fields
Millburn & Ryan Nicodemus · Follow: Facebook, Twitter, Instagram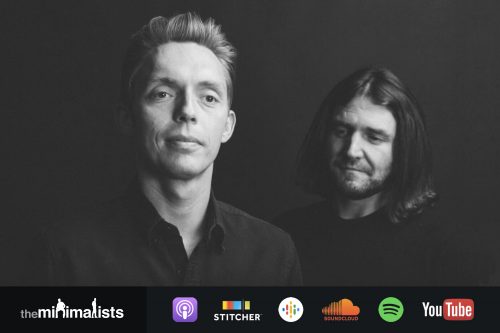 In this episode of The Minimalists Podcast,
Joshua and Ryan discuss spirituality, evolving beliefs, and the
impermanence of everything with author, podcaster, and theologian
Rob Bell, and they answer the
following questions:
What does it mean to 'own your story'?
How has Rob's faith evolved?
What is the origin of the book title, Everything Is
Spiritual?
What is the 'wordlessness of grace'?
What does it mean to 'hold a place for God'?
Do you believe in a higher power that can provide comfort and
guidance?
What causes a negative reaction to practices considered
fringe?
What is our language problem?
How do religion and minimalism align?
How do you define religion?
How important is order?
What are the polarities of feasting and fasting?
How do you define spirituality?
Is Rob Bell still a Christian?
Subscribe

Apple Podcasts· Spotify · Google
Podcasts · Soundcloud · MP3
Minimal Maxims
Joshua & Ryan's pithy, shareable, less-than-140-character
responses. Find more quotes from The Minimalists at MinimalMaxims.com.
"Labels are useful, but not as powerful as our everyday
actions.†—Joshua Fields Millburn
"Actions speak louder than labels.†—Ryan Nicodemus
Mentioned in This Episode
Subscribe to The Minimalists via .
The post Podcast
252Everything's Spiritual appeared first on The Minimalists.